pecial Event Workshops with Michael Donnellan!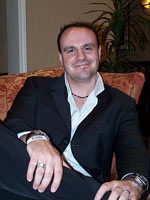 Magic of The Dance Star, Michael Donnellan is returning this summer with more outstanding Irish Dancing workshops at iDance Studio, in St. John's

Two-time world champion, direct from Ireland.
New and experienced dancers welcomed!
Choose from beginner to advanced workshops at iDance studio, St. John's

About Michael Donnellan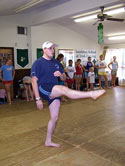 Ennis-born Michael Donnellan started doing Irish Tap Dance at the age of five. At the age of 12 he won the Munster, All Ireland, Great Britain and the British National Championships. In the same year he achieved the highest honour by winning the World Ireland Championships. At the age of 19 he decided to become a professional dancer, taking up one of the leading parts in 'Lord of Dance' with Michael Flatley. Less than a year later he danced the male leading part in 'Riverdance'.
In 1997 Michael Donnellan won the World Championships again and after that abandoned dancing in competitions, turning to choreography instead. In the autumn of 1999 he took part in the development of 'Magic Of The Dance', which is rich in powerful choreography and extraordinary footwork.
'Magic Of The Dance'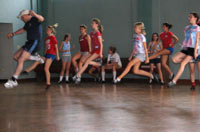 'Magic Of The Dance' is a Celtic tap extravaganza that has received standing ovation of up to 20 minutes in length all over the world. It features the new champions of Irish Dance, in particular Irishman Michael Donnellan, the fastest tap dancer in the world currently performing, who can do 40 taps per second!
Website: Magic of the Dance

---